Chamfering Mill
C-CUTTER MINI
Simple and economical solution to deburr sloped surfaces and crossed holes.
Supports various machining applications including front and back chamfering as well as face milling.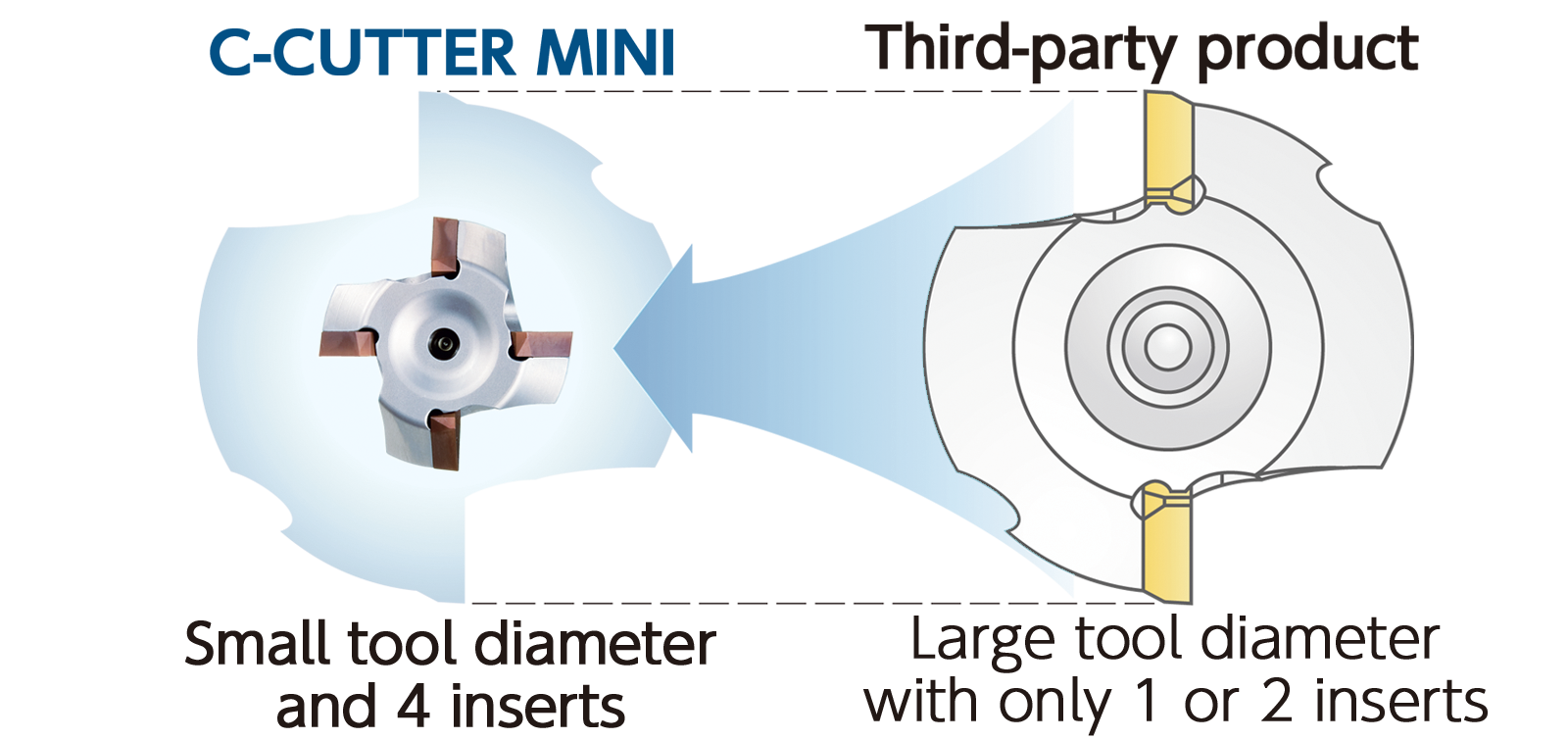 ■4 Inserts, small diameter and new coating achieve Triple effect.
Ultra high feed by 4 Inserts.
Increased spindle speed by ultra compact diameter.
Latest coating [ACP200] increases the cutting speed.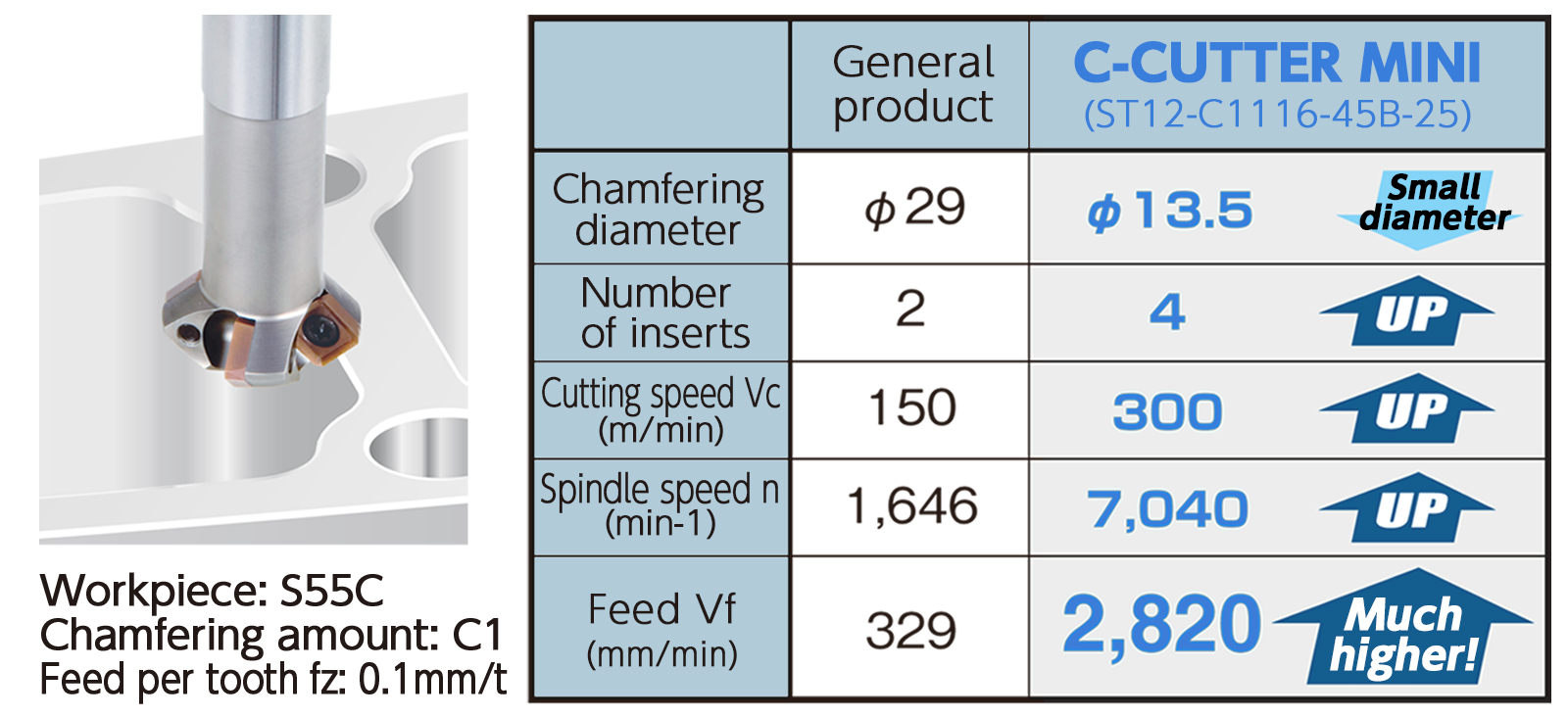 ■Cutting efficiency is improved.
Work material : C55
Chamfering amount : 1mm × 45_
Feed per tooth : 0.1mm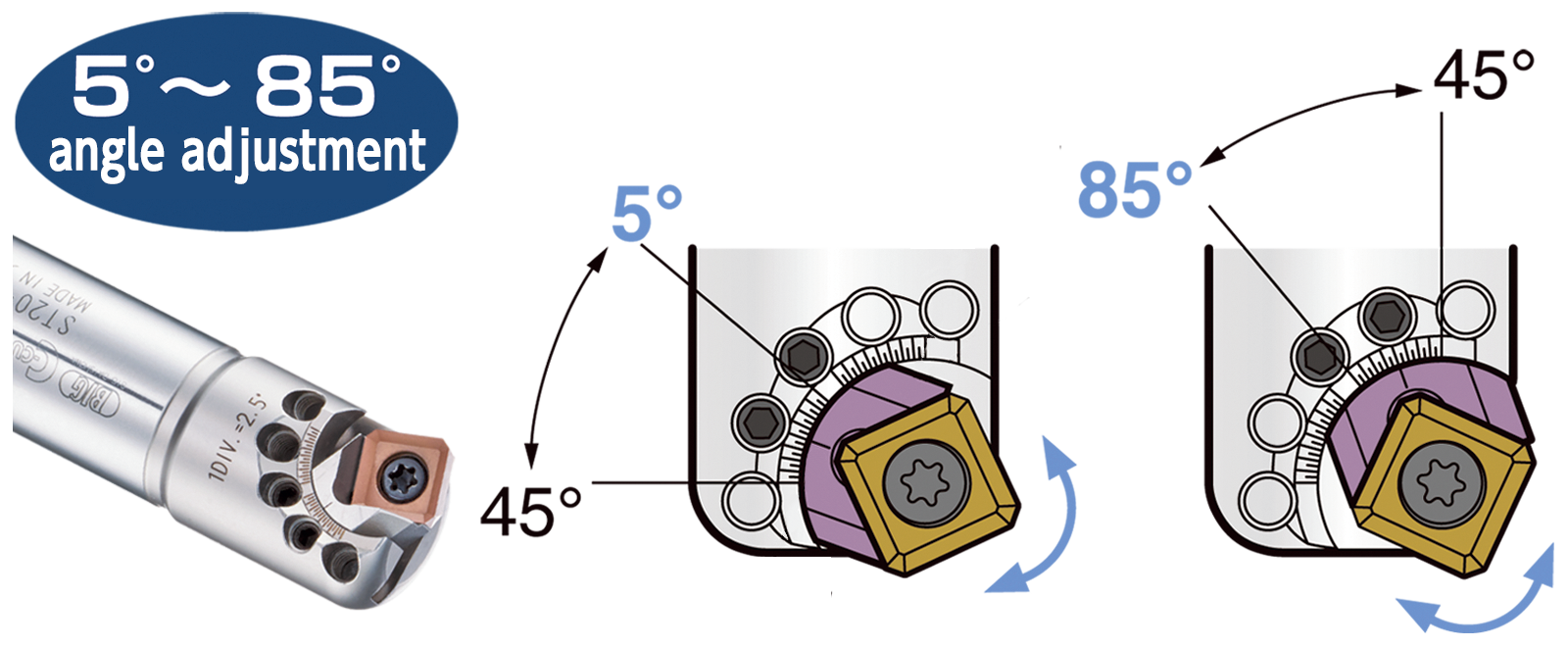 ■C-CUTTER MINI Universal Type
Freely adjustable chamfer angle.
Slim body avoids interference!