Face Mill Arbor
FACE MILL ARBOR FMH type
Face mill arbor capable of securely supplying coolant/air to cutting edges through oil holes of cutters.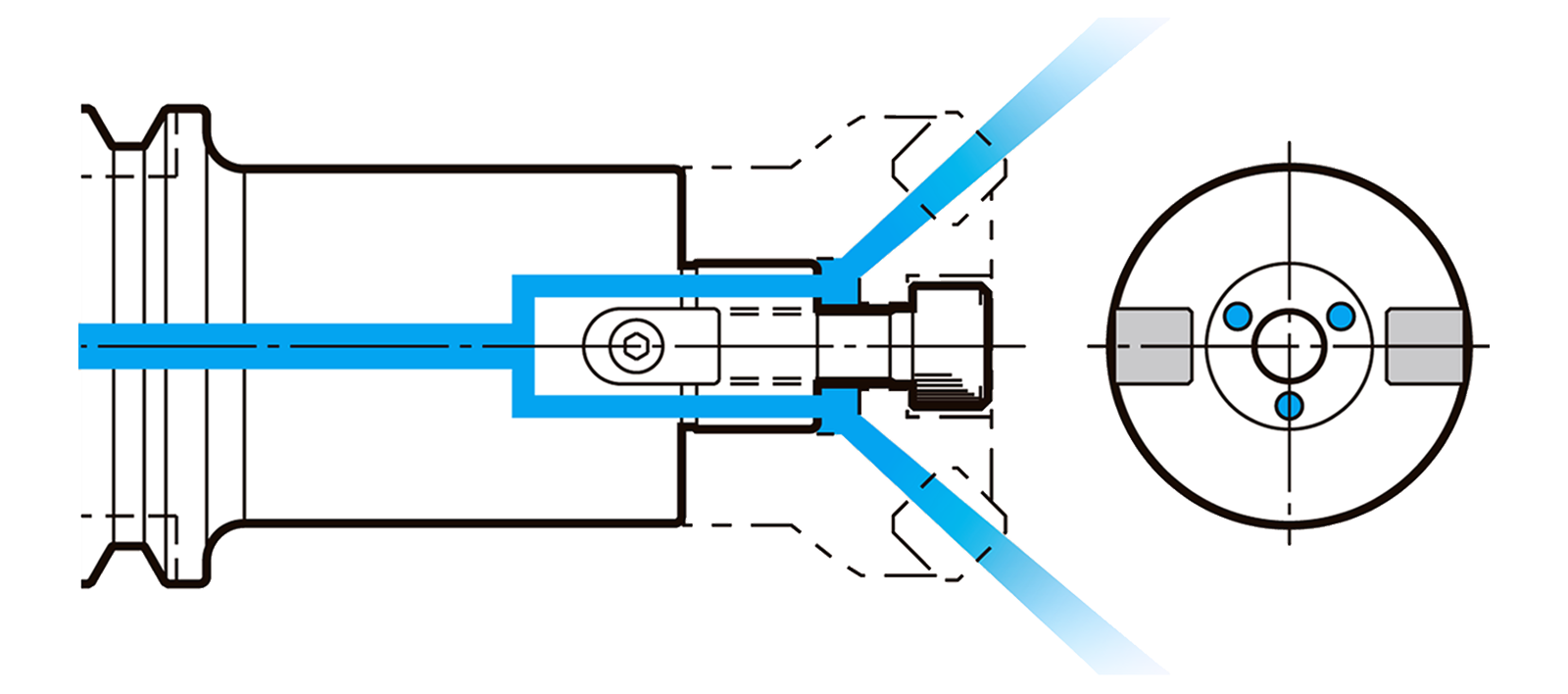 ■Securely supplies coolant/air to the cutting edge
The FMH models analyze the structures of coolant holes and then calculate and standardize the ejection amount. Ideal for high efficiency radius cutters and plunge milling cutters.