ANGLE HEAD / AIR TURBINE / OTHER TOOLS
An abundant series of high rigidity Angle Heads for systematic machining of multiple surfaces.
We offer a full lineup from HMC32 type to universal type and compact type products.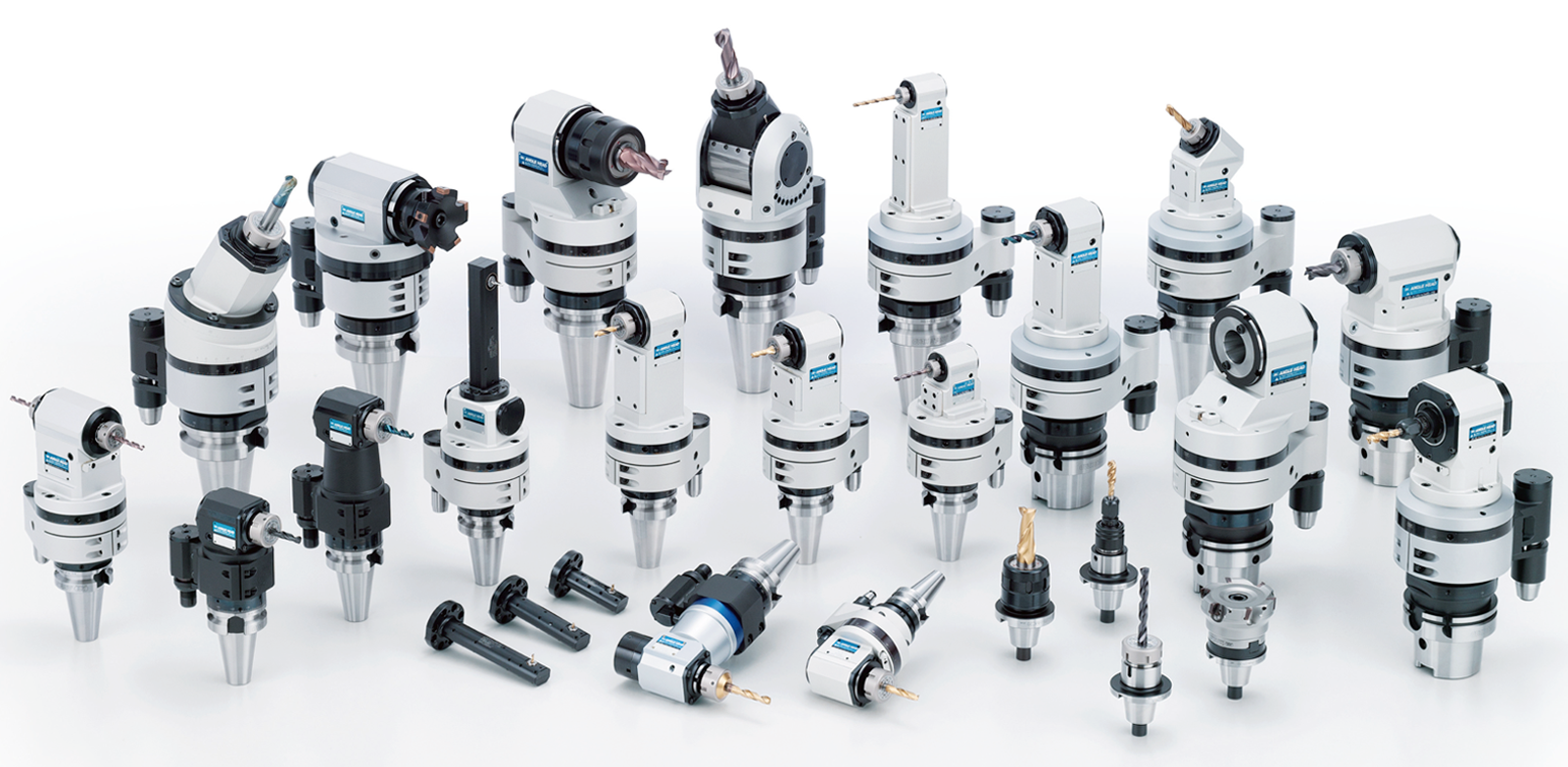 ■Enhanced Angle Head series compatible with various multi-axis machining
4 types available to suit the application
●AG90 Series
●AG45 Series
●AGU Series
●Small bore type
select from our abundant lineup to suit the shape of the workpiece.