Indexable Insert Endmill
FULLCUT MILL FCR Type
Indexable insert endmills with both excellent sharpness and toughness, achieving the performance of solid endmills.
Low-resistance multifunction type (FCR) product compatible with a wide range of machining types including ramping.
Series contains a wide range of products, including integrated dual contact type products.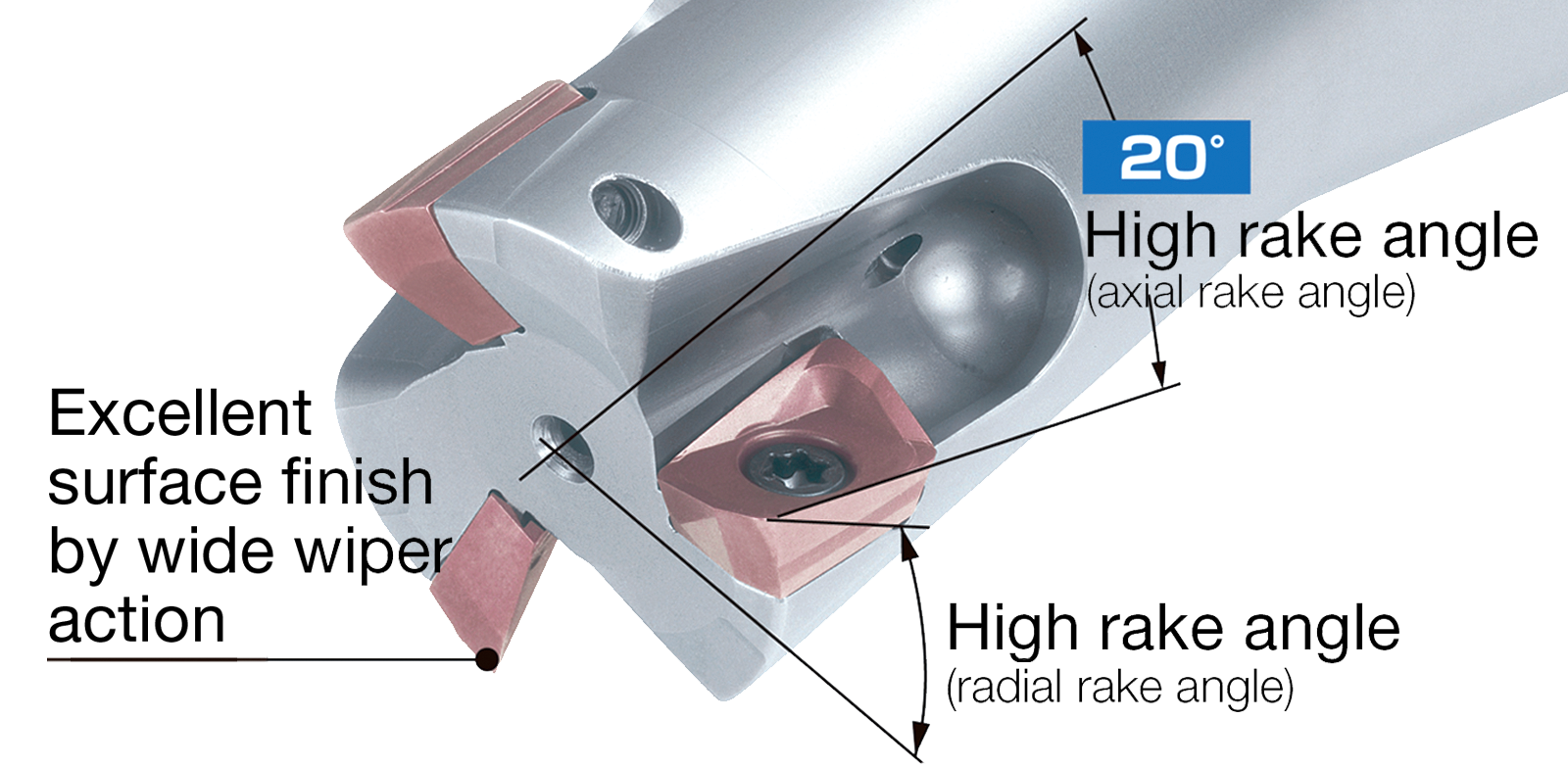 ■Sharp cutting edge with large radial and axial rake angles
Positive high rake cutting edge for both radial and axial directions achieves smooth and quiet endmilling.

■For multi-functional cutting
Supports a wide range of machining, including ramping, helical machining, peck-drilling, slotting and shoulder milling.